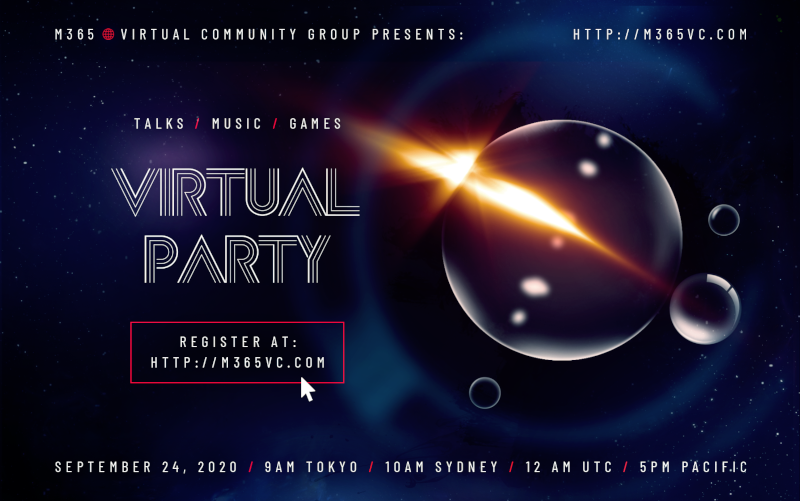 Attending Microsoft Ignite and wanting to connect with peers in the community? Join Us for #MSIgnite Virtual Meetup with the community!
When: September 24, 5-9 PM PDT, 8PM-12 AM EDT, 12-4 AM UTC
September 25, 9 AM-1PM JST, 10 AM-2PM AEST
Where: Teams Meeting(s) Microsoft 365 Community Tenant: Hosted in the M365VC Community Tenant team with SharePoint spaces lobby & Teams meetings for rooms. You can simply join the meetings which will be posted here. You can join anonymously.

For the best experience we will be providing an account to the M365 Community tenant, but this will not be required to access the Microsoft Ignite virtual meetup.
What: Microsoft Ignite Virtual Community Meetup
Here are some of the main activities that are planned and hosted by the community:
Pub Quiz Trivia Hosted by Maarten Visser - Join a team in this hour long quiz across 5 different categories with a chance to win it all.
Lightning Talks by Microsoft Experts - Join us for 10-15 minute futuristic and inspiring talks on upcoming products including Jeff Teper, Heather Newman, Bill Baer, Chris Bortlik, Sal Rosales and recaps of the biggest news from Microsoft Ignite.
Community Zone - It's always Happy Hour in this Video Chat with your friends or make some new ones. Community Zone will feature a variety of hosts including Jeff Willinger, Joy Apple, Sharon Weaver and will feature Cosplay for those wanting to dress up, use virtual filters, or simply change your background.
3D Chat AltSpaceVR - Get your game on in this 3D chat experience. Works both on your Windows desktop in App, and in your favorite VR app. Get ready by installing the app by going to altspace.com.
Music, Dancing & Video DJ - Community music talents of Keith Richie 2049, DJ Joey Snow and his Summertime Mix, and special guest Actitect.
Attendee Guide
For information on how to attend this event and get the most out of your experience check out the
attendee guide
.
>> Register to be a member of the M365 Global Virtual Community