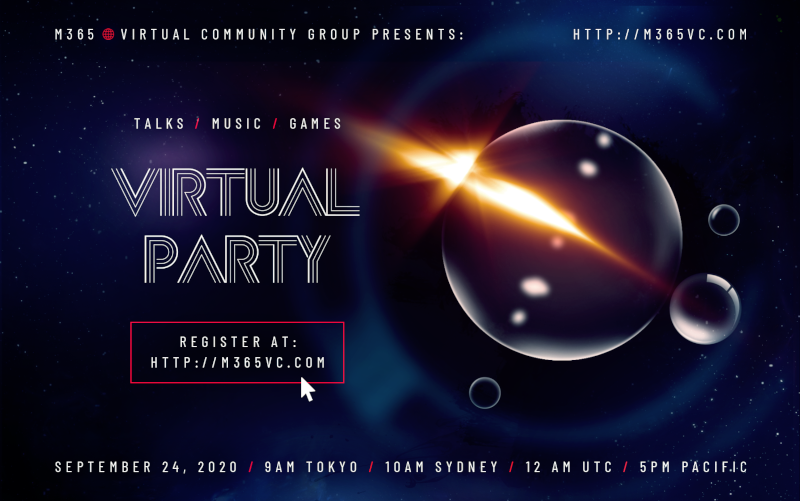 Announcing: Microsoft 365 Global Virtual Community!
What is it? This will be a global user group focused on Microsoft Technologies. We want to support experts from around the world presenting to our global community. The opportunity will be for both experts and people interested to learn, but just as above the most important part of the community is the networking and friendships.
When I was at Microsoft I LOVED the launch parties. I still remember the Windows XP launch party, the SharePoint 2001 launch party, Office XP, 2003, 2007 and so many more. They were epic and so meaningful. When SharePoint 2010 launched I partnered with Christian and Erica to throw the most amazing party at a club in Seattle. Erica had some amazing connections for DJs for Music. Christian brings a fantastic energy and excitement and helped me with the marketing. We had hundreds of people show up to a club in Seattle area, and we coordinated parties all over the world. It was a blast!
So you really should register to join the community. There's no cost to it. We'll reveal more about the community at the Launch Party… but think education, training, speakers, but you know we know that friendships and networking are event more important.
Before all that, we're going to pull ourselves together at this virtual launch party that should rival the best parties. It may take some imagination, but I hope we can connect and have a blast!
>> Register to be a member of the M365 Global Virtual Community